Sunday Wrap-Up is all about sharing the books and book related items that I've picked up recently. I also recap what went on last week and let you in on what's coming up. I link up my post to Sunday Post, Bought, Borrowed & Bagged, Showcase Sunday, and Stacking the Shelves.


I know I don't do these every week but that's because I've slowed way down on review books. I have been wanting to catch up on my books that have been neglected which means nothing new is really coming it. So my Sunday wrap-ups will more than likely only happen once a month unless I get some huge haul in for some reason or another.
If you follow me on Twitter or Tsu you may have saw me talking about this year's San Diego Comic-Con and how I was successful in getting a slot on the volunteer list. I've been trying to get into Comic-Con for two years now and have never been able to snag a ticket. This year I decided to try to get a volunteer slot and I was able to make the cut. Super excited to be going to SDCC this year.
I've teamed up with Christina from Christina Reads YA to do a read along for Sweet Venom by Tera Lynn Childs. Our goal is to push each other to read books that have been sitting on our shelf for a while. I definitely need pushing since I keep getting distracted by new books coming out. This week alone had a lot of amazing books that came out. I'm also doing a read-along for the Alpha and Omega series by Patricia Briggs leading up to the upcoming release of Dead Heat with a group of bloggers (link on sidebar).
This week I also posted the sign-up linky for the Lucky Shamrock Giveaway Hop for next month. It's only my second year doing it but I love the idea that there are no hoops for entrants to jump through in order to enter the giveaway. All they need is a little luck on their side.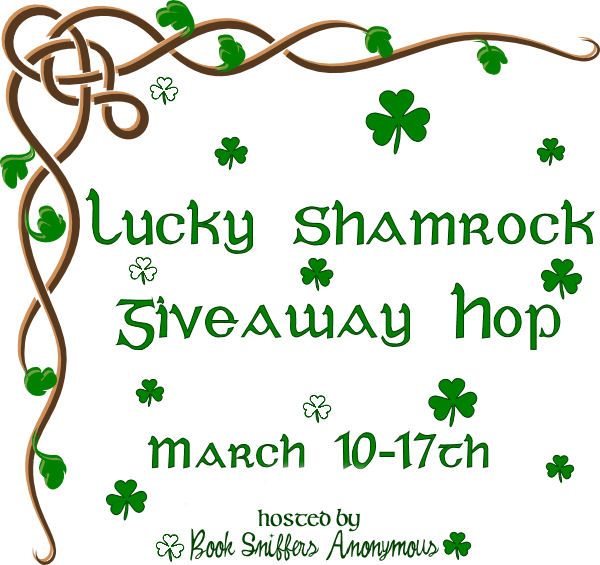 Last week on BSA:
Lucky Shamrock Giveaway Hop (Sign-Ups)
Eleven Weeks by Lauren K. McKellar (Excerpt)
The Winner's Curse by Marie Rutkoski (Review)
Melt Into You by Roni Loren (Review)
One of the Guys by Lisa Aldin (Review)

This week on BSA:
Book Covers: Are They Important to You? (Ramblings of a Book Sniffer)
Kiss of Fire by Deborah Cooke (Review)
Some Boys by Patty Blout (Review)
All Over You by Emily Snow (Review)

Read More →